ABOUT US
---
Our Board
The Grand Concourse Authority is a non-profit, member based charitable organization, with a Board of Directors made up of representatives from a variety of community-based and government groups. It is with the support of these members that we are able to complete a wide array of community development projects.
The Board of Directors are appointed by the members of the Authority. They are:
Mr. Ron Penney (Chair), Johnson Family Foundation
Mr. Brian Head, City of St. John's
Ms. Tina Auchinleck-Ryan, Town of Paradise
Mr. Grant Vivian, Memorial University
Mr. Rick Mercer (Treasurer), C.A. Pippy Park Commission
Mr. Bob McCarthy, St. John's Port Authority
Mr. Glen Dollimount, City of Mount Pearl
Mr. Robert Squires (Vice Chair), Bowring Park Foundation
Mr. Brian Winter, Town of Torbay
Ms. Jennifer Lake, Town of CBS
Mr. Denis Hickey, Town of Logy Bay-Middle Cove-Outer Cove
Ms. Michelle Martin, Town of Flatrock
Ms. Janet Rumsey (Secretary), Manuels River Community Inc.
Mr. Conrad Freake, Town of Pouch Cove
Mr. Alex Collins, Autism Society of Newfoundland and Labrador
Mr. Steve Martin, Town of Holyrood
The Board elects the officers of the Authority. The present Chair is Ron Penney, who represents the Johnson Family Foundation, and succeeded the founding chair, the late Paul Johnson. Mr. Penney is the former City Manager with the City of St. John's.
Background
In the late 1980's, the Johnson Family Foundation established and funded a series of study projects investigating the potential for creating a connected trail corridor along our unique network of rivers and waterbodies. Initial walkway construction began in 1993 with the completion of four demonstration walks. A master plan guided development from Signal Hill in the East, through the Cities of St. John's and Mount Pearl, and to Octagon Pond in Paradise in the West. The entire Grand Concourse network was completed in 2005 with approximately 125 km's of walkways, linkages and connecting sidewalk routes.
This walkway network has since received local and international attention and has been considered among the finest walkway systems in Canada.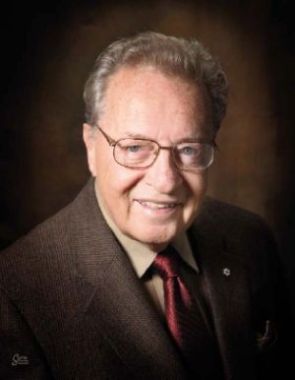 The Grand Concourse Vision
It took over 10 years to build the original Grand Concourse walkway network. Today we seek to expand and improve our "Walker's Paradise" as our communities continue to grow. The Grand Concourse currently integrates nine communities in the northeast Avalon Region, serving nearly 265,000 residents and over 500,000 visitors annually. Our network reaches coast to coast, from Conception Bay to the North Atlantic and touches all the major waterways and parks in the region. In addition to walkway development, the Grand Concourse Authority has undertaken a variety of projects including the development of park master plans and the design and construction of a variety of public spaces and amenities.
The Grand Concourse Authority Mission Statement
The Grand Concourse Authority is dedicated to the continued development and expansion of our award-winning walkway network. We are also committed to the enhancement and protection of this network through regular maintenance and upgrading, environmental initiatives, open space and park development, promotion and public education. We are seeking to improve the quality of life of residents in our region by encouraging an active and healthy lifestyle within a natural setting.
We want every community to experience the benefits that a high quality walkway system can bring to residents, communities, and visitors. Therefore, we are committed to sharing our knowledge and experience across the province through consulting services and published materials.
Our Supporters
The Grand Concourse gratefully acknowledges the support of the following organizations: